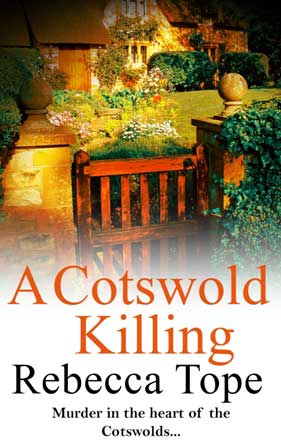 Introducing Thea Osborne, aged forty-two. She has been a widow for a year, after her husband Carl was killed in a car accident. She has a cocker spaniel named Hepzibah, and a daughter named Jessica, who is a police probationer.
It's May, and the book opens with Thea taking up her first ever commission as a house-sitter, in the lovely little village of Duntisbourne Abbots. She has to take charge of two dogs and a small flock of sheep, as well as the house.
She meets an assortment of local people, (including Harry Richmond, a likeable if rather elderly chap) and is closely involved in the murder of a young farmer. She visits pubs, attends a funeral and plays a lot of Scrabble on her computer.